Wines with soul
The first seeds were planted by hopeful hands. These same hands now endeavor to look after every branch and cluster as if they were a child. Year after year, these delicate hands carefully harvest the treasured fruit the vines have to give us.
The taste of the land
The earth makes wine, and man should not interfere. Mother Earth feeds us, cares for us and protects us: her wisdom is the essence that nurtures our wines with the unmistakable personality and elegance of Serranía de Ronda.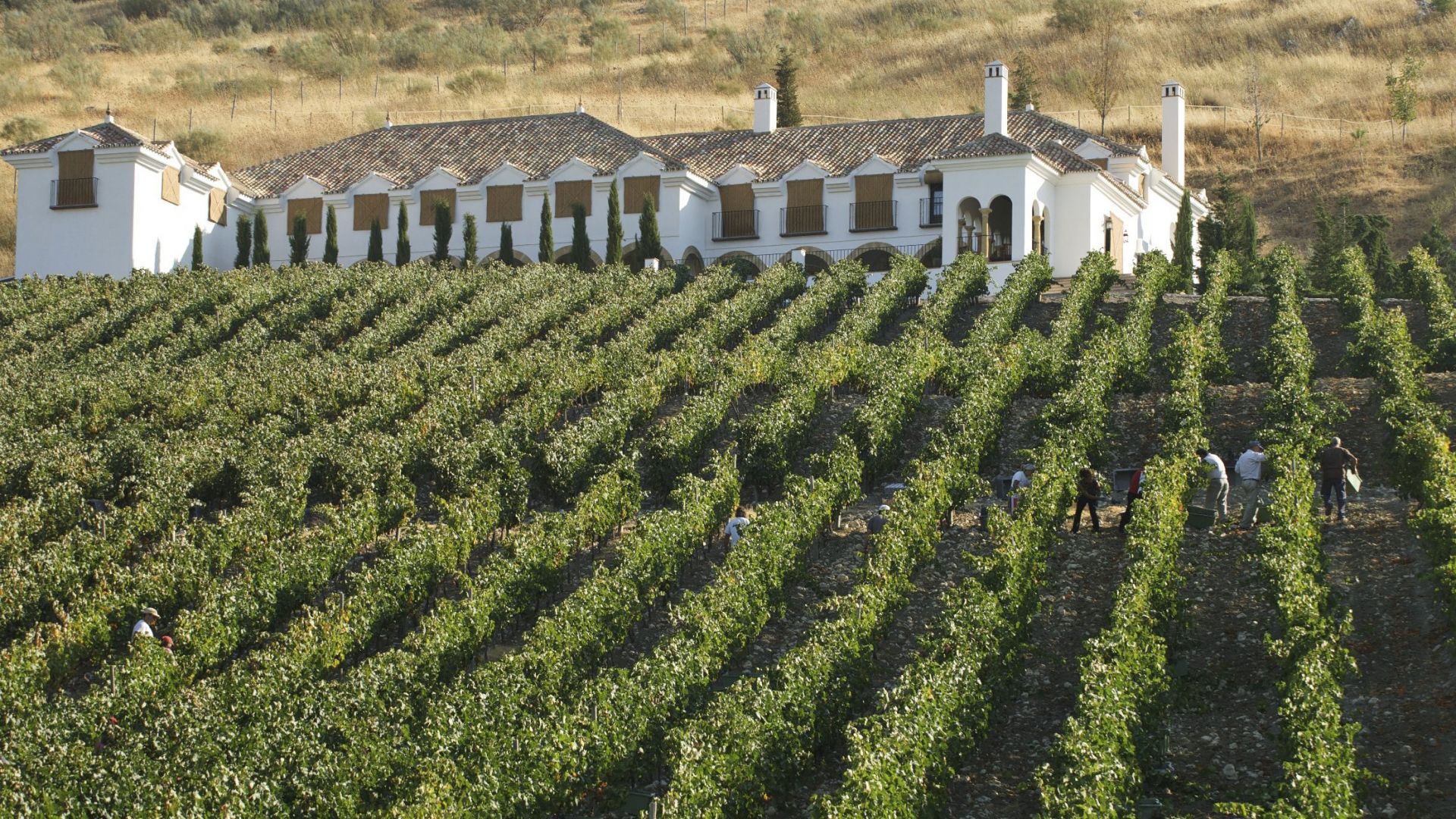 History beneath our feet
A past overlooks vineyards that remain faithful to their ancestors even today. It is a past that provides the ideal refuge for growth under its watchful gaze. The history of Acinipo, Ronda's Roman amphitheater in the land of wine, watchfully cares for the legacy beneath our feet.